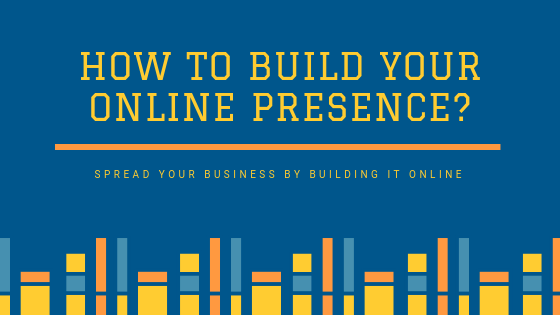 How to build your online presence for your business?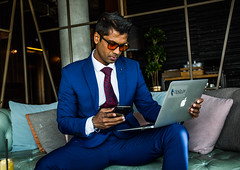 By Fernando Raymond | June 6, 2020
Don't miss out any of the 5 rules
There is an inbuilt desire in all of us to get noticed until attempting something wrong. When we are out in society, especially at work front, we seek some sort of attention may be for the quality of work we do, the promptness in our actions or in general the services we deliver. A person who believes in his caliber and efficiency will boldly create his presence.
Building such presence on an online platform may need little extra efforts since the audience you'll be interacting with, will multiply manifold. Moreover, you will be served with a huge variety of social network building options, wherein marking your presence in one, will leave you to remain absent in some or the other. But no need to be frustrated!  Let's explore the 5 essential ways to create a solid online presence which is inevitable?
Value Creating Website

Now that you own your website, take care of it. A simple and clear cut website is far better than adorning it with fancy designs. Take the utmost care that you offer quality content to your audience that fulfills their requirements. This will not only increase your site's credibility but will make it stand out from the rest of the prevailing ones. Also, assure that you don't break this chain.
Seek SEO

It's a hard fact that more than hard work, smart work aids in building your image. Though your website may be one of its kind in the online world there are many such 'kinds' prevalent enough. SEO (Search Engine Optimization) comes as a savior to pull you out of the crowd. By utilizing SEO techniques you can improvise your website quality and ranking thereby attracting handsome traffic. Those lacking SEO skills or knowledge, go in for SEO professional's advice and experience. After all, SEO helps those who help themselves.
Limit Your Social Tools

Too many cooks spoil the dish! Analogous to this, too many social media can degrade your quality presence. How? Creating a profile on any social networking site is pretty simple, updating it often being a little tedious and revealing your presence on a daily basis, arduous enough. Now imagine doing it for numerous social media accounts. Cut it off and the first figure out the best, hot selling social media platforms (LinkedIn, Twitter and Facebook should prove worthwhile). Once your profile is built, start oiling your account engine every day with unique and appealing contents, share posts, participate in polls and the list goes on. Keep your status highly active but not irritating.
Practice Commenting

Develop the habit of participating in online forums. Commenting wisely and precisely on conversations will help you create your presence and expand it too. Even reviewing and rating on other's sites will indirectly attract attention to your profile, thereby increasing the network of your audience.
Maintain a Blog

One of the surest ways of building that online presence is to compose your valuable thoughts into a blog. Although one must make sure not to fabricate content just for namesake but give your audience a resourceful of rich content, that don't let them take their eyes off your site. Besides, expand your creativity too by going beyond the fence of blogging. Upload informative YouTube videos, build an infographic or offer customized workshops.
In addition, go for one to one relation-building by opting for email marketing thereby enlisting your subscribers and engaging them with regular updates and offers. The essential bottom line is that whichever medium(s) you follow to create a solid online presence, stay Active, Alert and Available!