WordPress Hosting
High performance, secure, super fast WP hosting services for bloggers and business owners with world class web support.
Get Started
Best WordPress Web Hosting In Sri Lanka
Easy To Manage Via Web Hosting Control Panel
SeekaHost offers the best and easy to use WordPress hosting control panel. The custom-built web hosting control panel for WordPress gives you a 1-click WordPress hosting solution with free SSL certificates and 1-clicka activation. You can find, register domain names, host the domain and create WordPress websites with blogs faster than ever. Bloggers top choice for WP hosting and the managed WordPress is the business owners best WP partner.
Domain Registration
You can easily register your ideal domain names inside the control panel.
WP Hosting Plans
4 best WordPress hosting packages suitable for bloggers and business owners.
1-Click WP Installer
Easiest way to just 1-click install WordPress on your domain and get online.
Website Traffic/Data
Track your WordPress site traffic day via clicky & Google analytics integrations.
Control Panel Features.
The WordPress hosting control panel provides many features and some of them are domain registration box, 1-Click WP hosting, free SSL certificate with 1-click activation, daily backups to be taken as you want, a knowledgebase for WordPress hosting tips and resources and access to SeekaHost University WordPress tutorials for bloggers.
Inside WordPress Hosting Control Panel
Managed WP Solutions
With managed WordPress hosting you do not have to worry about your WordPress site data and smooth functioning. If you are using the SeekaHost WordPress hosting via the WordPress hosting control panel, managing your WP websites and blogs is easy and safe. All the sites are listed in one place and you can see what data is consumed and how your WordPress data is backed up ready, whenever you need it. When it comes to WordPress plugin updating, we recommend you do it as soon WordPress version or plugin version are updated. This helps to keep WordPress sites and blogs secure from hacking vulnerabilities.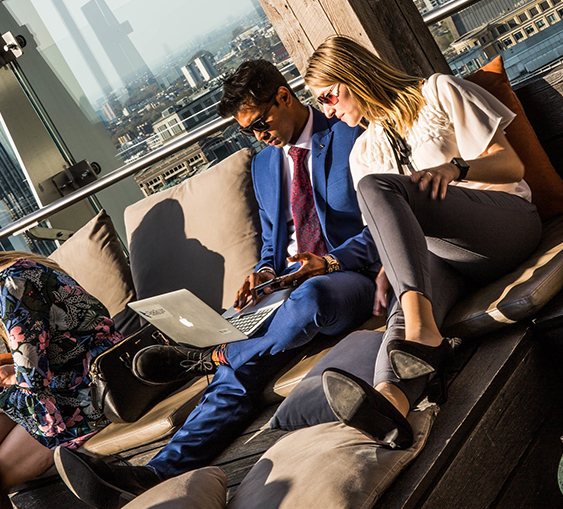 WordPress Blog Publishing Made Easy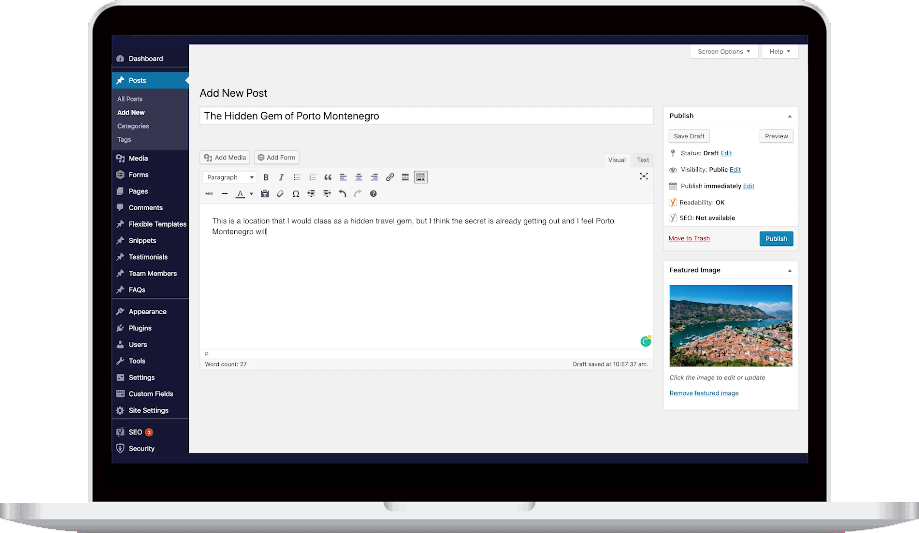 The world's easiest to use WordPress Hosting control panel with multiple IP addresses hosting for private WordPress blogs. Including 1-Click installers and site data trackers.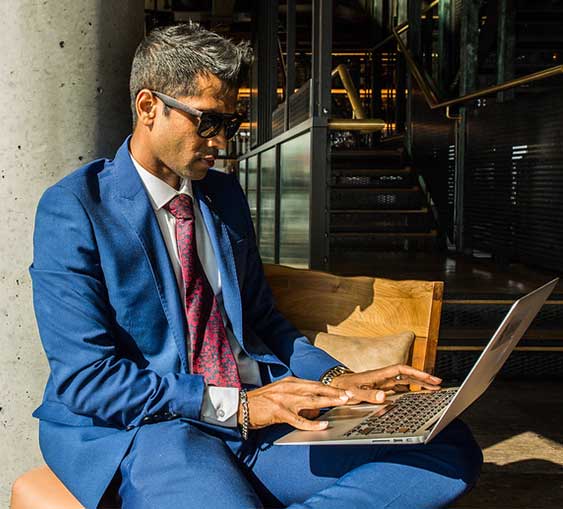 Ideal For Business Websites
If you are looking for the best WordPress hosting solution for your business websites, SeekaHost offers a range of WP sevrices. From managed WP to easy to manage control panel as well as cPanels and Webmin or even Plesk control panel with support. However, we do recommend you using the SeekaHost control panel for the best user experience and WordPress site speeds.
Multiple IP WordPress Hosting
If you are looking for multiple IP hosting for WordPress blogs or websites you use for SEO, then SeekaHost offers the best solution. As the leading PBN host for WordPress sites in the world, you get unbeatable prices via the blog hosting control penal.
Reliable WordPress Host
When it comes to WordPress hosting, the reliability of the host matters and that's exactly what you get when hosting with SeekaHost. With decades of WP hosting expertise and the world's best WP control panel, you will experience the ultimate reliability that no other host offers. Truly built by the world's top digital entrepreneur Fernando Raymond and his team of SeekaHosters!
Frequently Asked Questions (FAQ)
To host a domain with WordPress CMS to start a blog you need a host that supports WordPress installation. And SeekaHost is the world's best Blog hosting for WordPress blogs with the custom build control panel to host blogs and scale blog networks with multiple IP addresses.
WordPress is the world's most used content management system and SeekaHost core is built around easy online publishing systems. Using WordPress will save you time when it comes to online publishing. The latest Gutenberg is the future of publishing and Matt Mullenweg has expressed his thoughts about it. So the future looks bright for WordPress users for self-hosted blogs.
With the SeekaHost Blog hosting control panel you can host a domain with WordPress and get online in less than 60 seconds. The world's fastest WP hosting solution from SeekaHosters.
You will have the 1-Click backup solution inside the WP hosting control panel. Easy to use and all the instructions are available for you to use the backup services for free.
Yes, you can host multiple WP sites or blogs and you can use the multiple IP hosting plans. This is vital if you are building private blog networks for SEO purposes ort guest posting services business.
Yes, you can use the hosting services for free for 30 days for any plan you sign up. After 30 days of use, you can decide to pay and continue the services. We are confident you will be happy to continue SeekaHost WordPress hosting services via the blog hosting control panel.
Yes, you can with just click upgrade or downgrade your WP hosting plans. And if you need a custom plan, you can always open a support ticket or talk to us for support.
Yes, we do support in site/blog transfers from other hosts. We have all the resources and tips in our knowledgebase on how to migrate from other WP hosts.
We provide you with free digital marketing education via SeekaHost University. You can access the courses for free via the SeekaHost control panel and check about the courses and learn online for free.