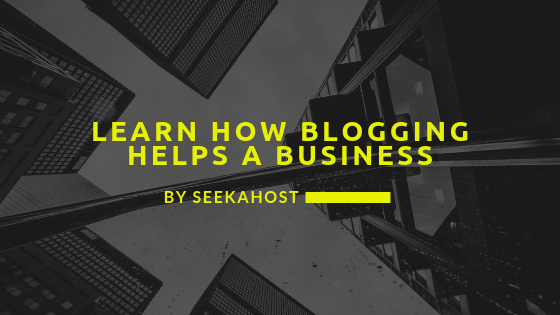 How Blogging Helps A Business Growth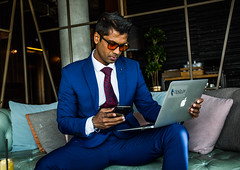 By Fernando Raymond | June 6, 2020
5 Extreme Merits of Blogging
Has it ever happened that a web article has left a deep impression on you? Or, have you been inclined to read web article of a particular niche frequently? This is what the blog is all about. Blogs behold the power to stir an interest in any genre of audience. Be it for passion, hobby, education or your business. Besides, it pumps your business with benefits of traffic, revenue, demand and interest in your services.
This 4 letter word 'Blog' can immensely bring a stride in your business without actually investing in intense marketing and advertising schemes.
One of the reasons you are reading this blog is that you have already comprehended the significance and effectiveness of the power of words.
Here we present 5 extreme benefits of how blogging can help a Business.
High rise in SEO
Search engines crave for new and refreshing content. The most ideal way to do this is to carry out the practice of blogging, by means of which your content gets indexed thereby potentially improvising your ranking on search engine result pages, uplifting your business reputation. After all, it's a pleasant feeling to be in the topmost search rather than dangling around in some remote pages of any search engine.
Increases Conversion
Though all your blog lovers many not necessarily convert into potential customers there are high chances that with your consistent and innovative fresh blog posts, you'll gain more traffic enforcing your audience to give it a try, to inquire, fill up forms and even shop. Remember, Nail it hard through your blogs. A feather can't strike a bell.
Builds interest and demand
An effective and appealing blog is the gateway for generating interest in your services. Rather than just blowing your trumpet, a strong blog must draw the visitor's attention to unexplored facts and findings. Append quality and uniqueness, at the same time involve your audience in some thinking and conversation tactic, so that your blog actually speaks. The more they develop an interest in your blog the more likely will be the chances of knowing and fulfilling their demands.
Establishes a bond with customers
Engaging your audience through constant blog post makes them feel connected. Inviting them in innovative ways to comment, remark or share your blogs strengthens and deepens your bond with them thus making your business presence expand for a larger audience too. In addition, when you build a bridge among you and your customers you can cater to what they are actually seeking.
Makes your business stand out
You cannot expect a great turnover by merely putting up your business website on the Internet. Who cares who you are? The options that lay in front of you are either spend before you earn. That is investing in paid marketing and advertising and get some recognition for you.
The other being, Dare to Blog! This one stands high chances of building and winning your reputation, as the audience hear something straight from the horse's mouth. Providing expert-level valuable information makes your brand or business stand apart from the crowd, gaining credibility too.
Make sure your blogs are in-depth, covering all the major essential details as well as in-breath, catering to the various aspects, research, and other analysis concerning the same topic.  So, get, set and blog!