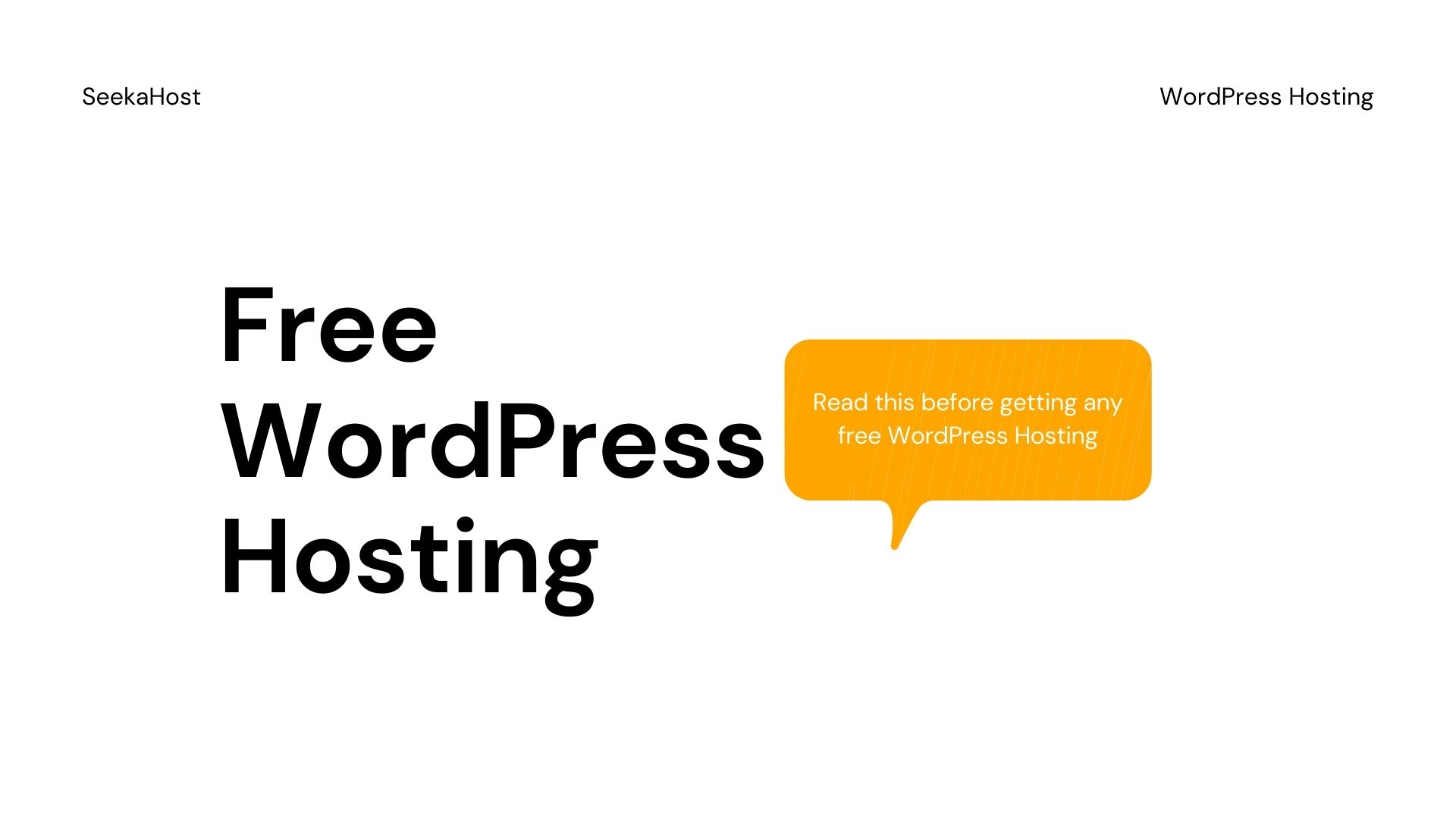 Free WordPress Hosting: Is It Good for WP Sites? (Try 7 days trial without paying)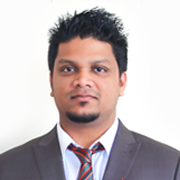 By Kasun Sameera | March 20, 2021
Are you looking for free WordPress hosting in Sri Lanka?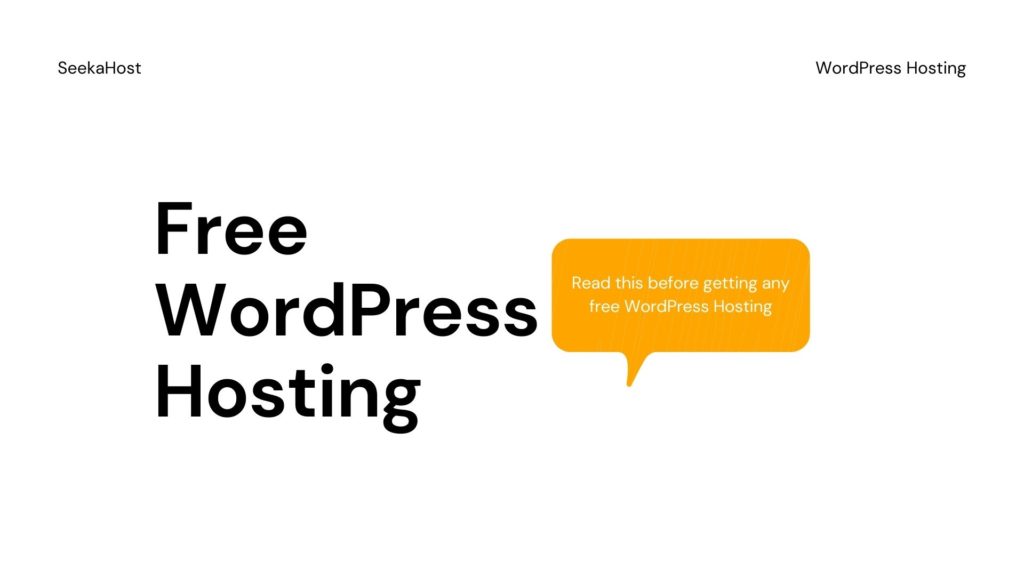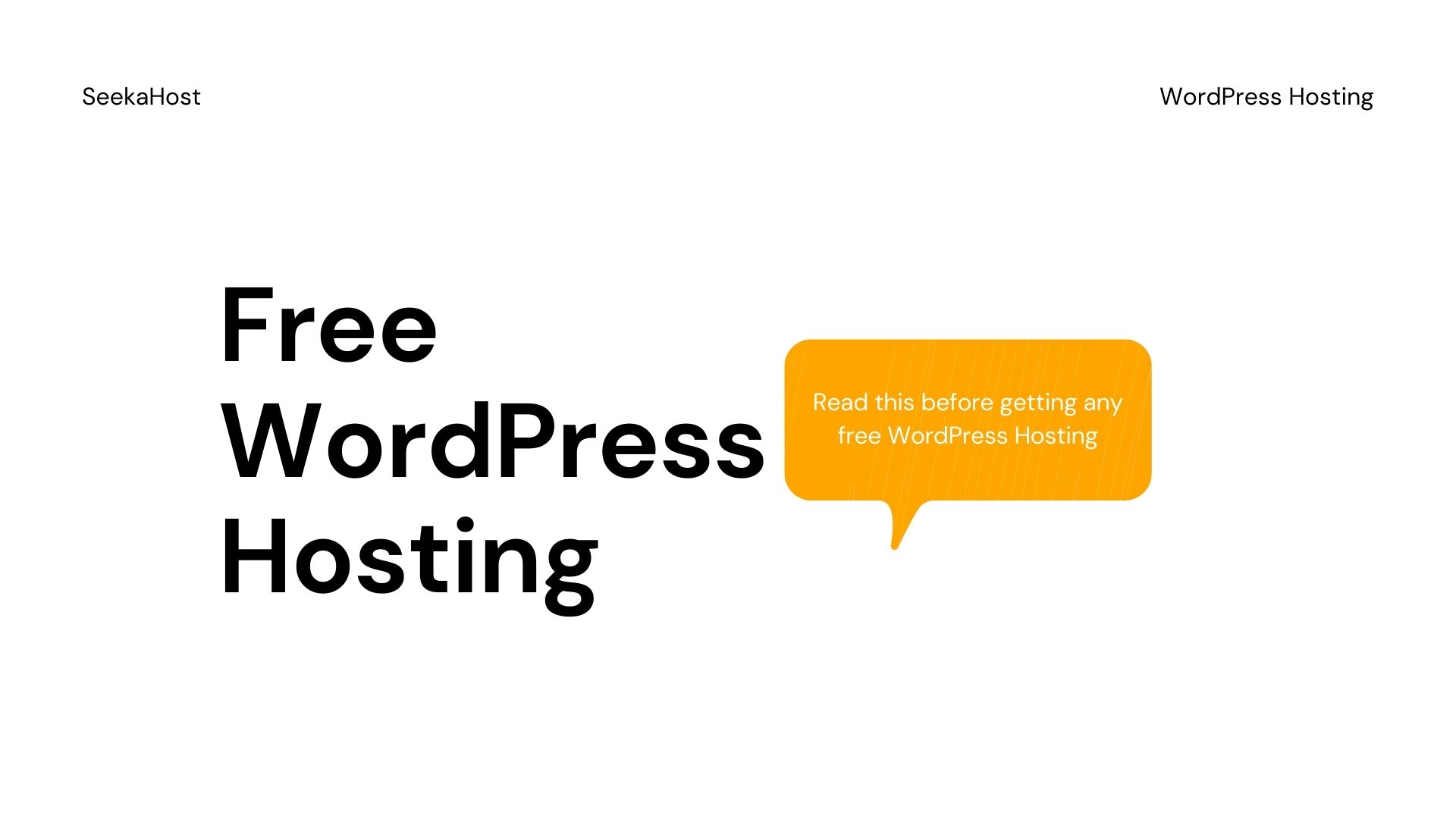 Then we have it for you.
Many WordPress hosting providers offer free plans to host WP sites and blogs and they are not that easy to use, and their performance is not to our standards.
You can try our 4 cheap plans for free for 7 days and only if you like you can continue using the hosting services.
Why not Free WP Hosts
The reason I wanted to write this post was to attract you and not waste your time going after other hosting solutions like 000webhost offered by Hostinger. They present you with an unreliable offer and try to put you with limitations to later hammer you with promotions to buy their highly charged paid plans. We are in the hosting business and we want to make sure users get the most viable solution even though when they look for free hosting thinking it could host their sites steadily.
There are many more free hosts who claim to offer free hosting for lifetime use but halfway lags when loading your site and other issues will spoil your site and experience. They think you may want to upgrade to a paid lame plan.
How to get completely FREE WordPress Hosting?
Your best bet for free WordPress hosting is to create a blog or website with wordpress.com and try it if you are the kind of person who does wish to spend any money on buying WordPress hosting.
There are many web hosting providers in Sri Lanka and SeekaHost is one of the best and we offer the easiest to use WordPress hosting control panel no other web hosting company provides.
You can watch the below video to understand how to easily host a domain by installing WordPress.
Start with a free trial and use it for 7 days and you can let us know if you seriously do not have any money to continue paying for your WordPress hosting plan.
We understand it's a tough time in Sri Lanka due to the pandemic and maybe you need a cheaper WP host, and that's something we can have a chat about.
Ask our live chat support and we may find a way to help you host with SeekaHost and start using the best WordPress hosting services in Sri Lanka.
Advantages of the Free WordPress Hosting Trial
We strongly advise everyone to test the hosting that is provided by any web host with a free trial. Every host is different and so is the hosting they offer. Many people don't understand all the technical specifications of web hosting plans such as disk space or data transfer and will only see what they really need and use while using it.
At SeekaHost Sri Lanka we are certain that we offer the best in the market and are therefore offering all new customers a free trial for 7 days to give them enough time to work out which plan works best for them.
So, why should you give the free trial a go?
If you're a beginner and have never used any hosting service before, you will get an insight into how web hosting works and how you can set up a WordPress website in 60 seconds with the unique WordPress Hosting Control Panel that SeekaHost offers.
If you have used WordPress hosting before you will love our innovative control panel and you should test it first to see how easy it is to use, how much time it will save you with managing your websites and why we recommend anyone to use it.
With the free trial, you will also have access to the knowledgebase inside the control panel and you will be able to learn a lot through our expert tutorials about WordPress, but also SEO analytics tools and blogging.
The free trial will give you the opportunity to see if everything we promise with regards to our WordPress Hosting is true. Test the uptime, loading speed of your site, backup download options, analytics features, ease of navigating through the control panel and more.
These are just a few benefits and we are sure you will discover more when testing our hosting for free so go on and join SeekaHost Sri Lanka today for free.
If you have any questions about how to host WordPress website for free in Sri Lanka, get in touch with us.